A Blog about the lost art of penpalling and meeting new people. it will include tips on how to meet new penpals, penpal interviews, quotes, pictures of my mail, and etc.
Saturday, March 24, 2012
Welcome to Drop It Like It's Hot Hop! This hop is hosted by
Charisma Media Network
Posted by

ItsAPenPalWorld
at 7:58 AM
No comments:
Links to this post


Wednesday, March 14, 2012
Welcome to Linky Followers Blog Hop! This hop is co-hosted by
Stressed Rach
,
Beauty Brite
,
Asha's Butterflys
,
Its a Pen Pal World
and
Carole's Ramblings
.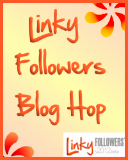 Posted by

ItsAPenPalWorld
at 8:00 AM
No comments:
Links to this post


Sunday, March 11, 2012
Book Blog tour for Until Next Time from Tribute Books
April 24,2012
the Half-Faerie Tale- April 1-14, 2012
Forgiving Trinity - Liz Reinhardt
Cant wait to post my reviews on these books. I am very excited to start reading them and I hope you all will like my reviews :)
Posted by

ItsAPenPalWorld
at 7:48 PM
1 comment:
Links to this post


Hello All,
I am here today with an update for IMM (In My Mailbox)


by the one and only The Story Siren( www.thestorysiren.com) and it

is a weekly meme to post the books you have received, bought,

borrowed, traded, ebooks, ARC's, etc from the whole week.

This is one of my favorite Meme's and that's why I try my best to

post this when I can.

So, here is the books I have bought, received, etc for the past two

weeks.

-Bought-

Perfect- Ellen Hopkins
Bloodlines- Richelle Mead
Perfect Chemistry (Perfect Chemistry #1) by Simone Elkeles
RULES OF ATTRACTION( Perfect Chemistry #2) by Simone Elkeles

and CHAIN REACTION ( Perfect Chemistry #3) by Simone Elkeles
A Million Wishes (The Wishes Series) by DeAnna Felthauser (ebook)
The One You Love (suspense mystery) [Kindle Edition] Paul

Pilkington
Glimpse (Zellie Wells)


-Received-
The Hunger Games (The Hunger Games trilogy book #1) by Susanne

Collins

- Ebooks-

Wicked Hungry - Teddy Jacobs


-Won in contests-
Shadows of the Past by Gale Minchew

A Brother's Love by Sandy Wolters

Bess, Nicholas and a Dog Called Bones by Tessa Armytage

Spiritus by Dana Michelle Burnett

Ember - Carol Oates - PDF

Indivisible - Jessica McQuinn


So, I have to say that I have had a good 2 weeks of mail and books to

keep me busy. Please leave a comment if you want and if you follow

me, leave your link and i will follow you also.






Posted by

ItsAPenPalWorld
at 7:22 PM
1 comment:
Links to this post